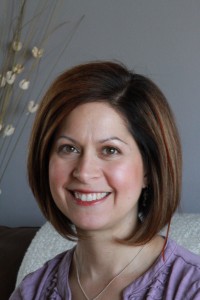 Problem solving through a creative means has always been a part of my life. As a child, an adolescent, and an adult I have found drawing and creative journaling to inspire me, as well as illuminate those "A-Ha!" moments. My journey as an Art Therapist began in 1997 at the University of Illinois at Chicago with a Master's Degree in Art Therapy.  During that time, I created art therapy groups at a women's shelter in Chicago designed to empower and discover their potential through various themes, as well as strengthening their bodies and minds through yoga.
My professional training includes the following disciplines
Registered Art Therapist (ATR) through the Art Therapy Credentials Board
Licensed Professional Counselor (LPC) in Illinois, a
Registered Yoga Teacher (RYT) through the Yoga Alliance, and a
Reiki Level 1 and 2 Certified Practitioner.
My areas of expertise include:
Anxiety Disorders
Emotional and Behavioral Disorders
Autism & Asperger's Syndrome
Women's Health and Wellness.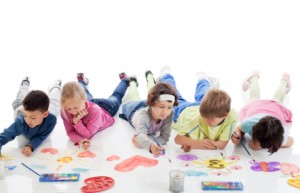 My career has been primarily working with children and adolescents in special education school settings for the last 15 years and working with several professionals on a team, including:  Educators, School Social Workers, Occupational Therapists, and Speech Therapists,  I created the Art Therapy Program at the Southwest Cook County Cooperative for Special Education (1998 – 2011) focusing on individual therapy and small groups for children and adolescents with emotional and behavioral disorders and on the autism spectrum. I also developed another Art Therapy Program at Giant Steps, a school for children on the autism spectrum (2011-2013), which focused on personal expression, relaxation, and building social skills in small groups.
In my years of practice, I find that using art therapy with children, adolescents, and adults can be incredibly beneficial when words get in the way or don't know how to be expressed.  Sometimes we feel trapped by verbal expression and the mere act of creating can be cathartic, releasing, and can promote relaxation, especially in our hectic world that many of us, young or old, experience daily. You also do not need any artistic skills to engage in art therapy, which is entirely different from an art class.  In art therapy the focus, or goal, is on process, rather than the finished product.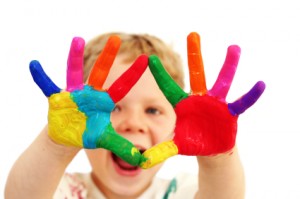 My practice of art therapy and counseling is Person-Centered, which encourages the client to take the lead in therapy and, especially, with their artwork. Their artwork can speak volumes about how they are experiencing a situation or emotion. This can lead us to discussion about those issues through the artwork by helping the client to feel more comfortable about opening up. Encouraging the client to be themselves as well as honoring their thoughts, feelings, and artwork is important to me in order to build a caring and trusting therapeutic relationship.
Counseling sessions are tailored to what the client needs at that moment.  Sometimes people just need to talk, sometimes do art, and sometimes just stop and breathe.  By incorporating a multi-faceted holistic background, these tools can be generated to encourage the client to grow and bring those hidden parts of themselves to light.  Some of these tools are:  creative journaling, guided imagery, relaxation techniques, yoga, and reiki.
Not only am I passionate about the field of art therapy, but my counseling also extends to helping children and adults deal with various forms of anxiety by finding practical strategies and solutions to help strengthen coping skills.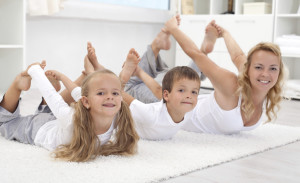 I also have a strong affinity to helping women feel safe, asserting themselves, and creating a bond to their inner self by listening to their intuition.  Artwork, bibliotherapy, creative journaling, and holistic therapies, such as reiki and yoga, are some of the strategies I use with women to help them find their center.
In my personal life, and in addition to creating art and practicing yoga, I enjoy spending time with my family and friends.  Other interests and hobbies of mine include traveling, reading, cooking and baking, photography, music, and interior design.