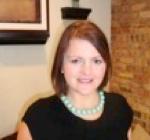 Hello, my name is Annie Dolan and I am a Licensed Professional Counselor and specialize in Couples and Family Counseling here at LifeWork Counseling. I began my clinical career here as a clinical intern in 2009 while I was pursuing my Master's Degree in Marriage and Family Counseling from Governors State University in University Park, IL. Prior to that I worked in the  corporate sector in sales and marketing before finding my true calling as a counselor.
For some individuals, choosing to seek counseling can be overwhelming. One of my main goals is to create an environment that is safe and comforting.  I want my clients to feel relaxed, as if they are having a conversation with an old friend. Although my approach is relaxed, I do not sit there quietly.  I engage my clients to make positive decisions that are needed to create the outcome that is best for their life journey.
Many of the people I work with are highly motivated, intelligent, and caring individuals who happen to struggle in one or more areas of their lives. Theses challenges often come from loss of a loved one, couple issues, parenting, family or work-life imbalances.  I take a holistic view with my clients, looking at all areas of their lives and tailor my counseling approach to accommodate their needs.
As a couples and family systems counselor I believe real change occurs when we work with those closest to us.  I have a passion for helping couples and families resolve conflicts that interfere in their relationships.  I enjoy working with people from all backgrounds. While I work with a number of life's concerns I specialize in:
Couples/Marital concerns
Adjustment disorders (things just not going as we wish they would)
Grief/Bereavement
Loss of a child and other complex losses
Anxiety
Depression
I believe that when we are the best person we can be, we can be better for those around us!
When not practicing, I enjoy an active life in the Chicagoland area with my family and friends.  I am married and have four children; a daughter who passed in early infancy, along with two sons and another daughter who continue to renew life's hope and promise.
Read my latest article on moving forward after a loss by clicking DINWOODIE-DOLAN ARTICLE 2012-1.
Contact me: annie@lifeworkcounseling.net