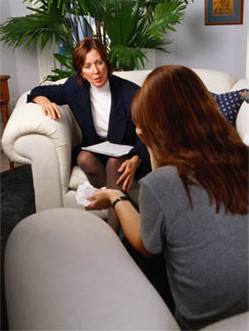 LifeWork offers individual counseling and assessment for people who are looking for an opportunity to overcome present struggles in their lives. Daily living stressors can present many challenges and conflicts for all of us. We worry, strive and sometimes it never feels like enough. Or perhaps you are stuck in the same pattern of behavior without making any headway. If you are battling a conflict between what you believe is right or what you feel and the way things are, perhaps it is time to step back and reexamine your frame of reference. Issues can be addressed and resolved by talking with a qualified professional.
Our philosophy at LifeWork is to identify problems and develop solutions in a timely manner. LifeWork provides a clear and practical approach to life's problems. Our goal is to support our clients through difficult times and to assist them in developing new skills and strategies to improve coping and enhance their quality of life.
At LifeWork we believe that "life" truly "works" when you make the choice to change things. We're here to help you find solutions. Solutions that work!
Some of the issues addressed in Individual Counseling:
Anxiety-based disorders
Mood disorders
Trauma-related disorders
Grief-loss issues
Divorce recovery
Eating disorders
Addictions
Self-concept
Career