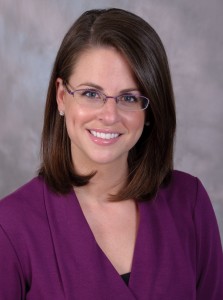 My name is Laura Sauerberg Raine, and I am a licensed, professional counselor here at LifeWork Counseling. I am a graduate of DePaul University in Chicago, IL with a Master's Degree in Community Counseling. I specialize in couples counseling, improving communication, and individual counseling for anxiety and depression.
Growing up with a father in the medical field, my home life nurtured my innate passion for mental health. My parent's open and honest communication provided me with a strong foundation of knowing how healthy relationships function. My passion is to help others improve their lives through communication with those they love. By counseling couples, I help young, engaged, and married couples to find their best ways to communicate with each other and grow in their love.  I also work with family members to ensure that they are not continuing with ineffective communication as time goes on. So much improvement can be made with change in delivery, and I truly enjoy seeing these changes come to life in families!
My other passion is helping individuals learn ways of coping with their depression and anxiety, and the other life problems that stem from these common conditions. My personal, positive experiences in counseling have brought me to where I am today, and drive my desire to help others dealing with these often confusing and frightening obstacles.
In my personal life, I find joy in my relationships with family and friends. I enjoy exploring the city's many restaurants and parks, as well as running along the lake when the weather permits! I take great pleasure working with talented colleagues at LifeWork, and serving the wonderful surrounding communities.
Email: Laura@lifeworkcounseling.net