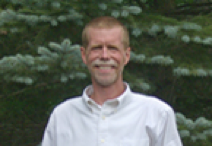 Dr. De Valk has practiced counseling for the last thirty-two years. He has a B.A. in Psychology, an M.S.W., and a Psy.D. in Clinical Psychology. He has a license in clinical social work practice and is certified as an addictions counselor.
His desire to help others overcome life challenges began with the Chicago Association for Retarded Citizens. He later worked for theVillageofOak Lawnas Recreation Coordinator. Upon completion of his master's degree, he worked for seven years at Holy Cross Hospital providing emergency room consultation, outpatient psychotherapy, and substance abuse counseling. In 1987, he joined the behavioral health staff at the New Day Center of Hinsdale Hospital. Over the course of his fourteen years at the hospital, he provided intensive counseling and education services for patients and their families. He also developed a non-intensive outpatient substance abuse program.
Dr. De Valk was in group practice from 1982 to 1998 before taking a leave to conclude his doctoral education. His work centered on individual, marital, and family counseling. After completion of his doctoral internship at the Kendall County Health Department, he remained on staff as a Senior Clinician until April of 2007. His doctoral training involved treating children and adults with developmental, pervasive, anxiety, mood, and impulse control disorders. In April of 2007 he joined LifeWork Counseling where he currently remains in practice. He is also a counselor with the Du Page County Health Department, and an adjunct faculty member at Aurora University.
His practicum and internship trainings have taken place at Mendel Catholic High School, the Community Center Foundation, and Holy Cross Hospital. His doctoral training was fulfilled at Will County Mental Health, the Dreikurs Psychological Services Center, and Kendall County Behavioral Health Services.
Dr. De Valk blends multiple causality, varied interventions, and symptom management with children, adolescents, and adults to overcome emotional, psychological, learning, and relational challenges. He also offers marital and family counseling. His approach is described as welcoming, creative, energetic, and competent.
His research focus is on managing the length and frequency of counseling from diagnosis to reduction of symptoms. This interest stems from his dissertation that examined the correlation between these factors.
Dr. De Valk has been married to his wife, Barbara, a registered nurse, for twenty-nine years. They have two daughters, Ashley and Lindsay. His interests are in family, church, distance running, and cross-training.
Email: scott@lifeworkcounseling.net