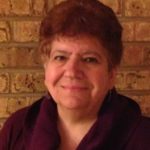 I began my career in 1982 as a crisis counselor in Northeastern Ohio.  (In Canton, to be more specific.  In fact, our agency was just a stone's throw from the Football Hall of Fame).  During the intervening thirty-odd years, I have never once regretted going into this field.
After visiting a friend in Chicagoland, I fell in love with the city and moved out here in 1990.  Once again, I worked as a crisis counselor, this time in Cicero.  After marrying, I scaled back to working part-time at a day treatment program.  Three years later, I accepted a full-time position at the DuPage County Health Department where I worked in various capacities for over fifteen years.  I joined LifeWork Counseling in July, 2016.
Although I see a lot of value in both crisis intervention and case management—and have a great deal of experience in both—my heart is in doing ongoing therapy.  When a client and I are 'in flow'—practicing skills, engaging in techniques, and seeing greater and greater possibilities—well, it's an altogether joyful enterprise.
The basis of my practice is skillful listening and empathy so that clients feel safe as well as seen and heard.  I also teach skills from Dialectical Behavioral Therapy(DBT) and concepts from Acceptance Commitment Therapy(ACT)which assist clients to manage their emotions more effectively and develop a different perspective on their lives.
In addition, I'm  certified in EMDR, a well-known therapy for trauma.  As well as  resolving trauma, I've often found that EMDR is a powerful tool to shift distorted negative self-concepts.  I'm always striving to learn new things that I can pass on to my clients.
I have been married for twenty years to my husband, John.
I love being by water and walking in places where I can enjoy nature.  I love to read and write—and must admit that I'm a mystery junky—especially British mysteries.  Volunteering with the Fox Valley Literacy Volunteers is something else that I truly believes enriches my life.